Wednesday, July 5th, 2006
While the new release of Clock is on the way, I have decided to release the version I am currently using, so you can preview some of the new graphical features.
So, what's new in this version?
The main new feature is Antialiasing. I think that for a program like Clock, whose main feature is being nice to see, this is a very important feature. And it's not that cpu-consuming 🙂 .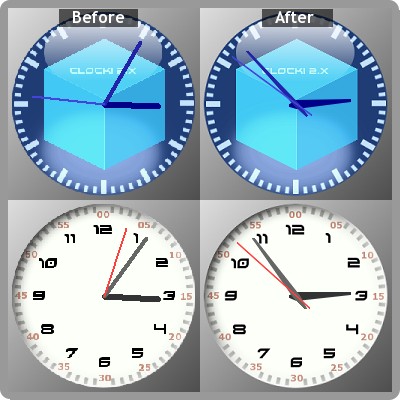 The next important feature in this version is the new "transparent – click-thru" mode, which is perfect if you find that Clock gets in your way too often. Do not forget that you can still right-click the tray icon to interact with clock! This feature works only on windows 2000/XP.

Finally, three more skins have been added, named "Clean white", "Clean red" and "Clean orange". These three skins are especially suited to the "transparent – click-thru" mode.