A new version of FontViewer has been released today.
Features of the new version
Character Map The new Character map window allows you to view all the 256 ASCII characters for the selected font. This is especially useful when you are searching for a specific character in graphical fonts like Wingdings and Webdings. You can of course copy any element on the grid.
Installed font browser This new window allows you to browse through your installed fonts, so you can finally use only one program for your font hunts.
Improved stability The new setup should fix all those "comctl32.ocx" errors many of you are having.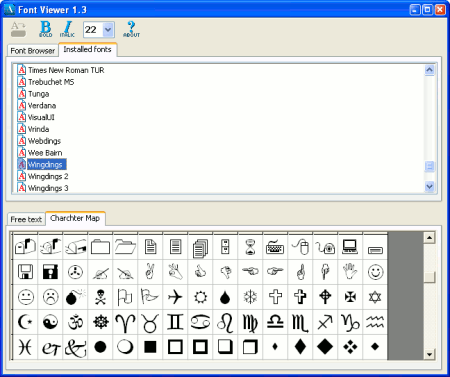 As always, if you have any trouble or suggestion, feel free to leave a comment to this post.