Finally, after way too much time, Clock has reached the stable version 2.3!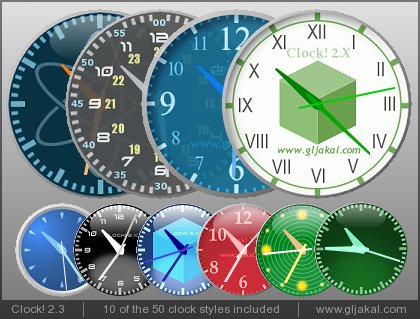 New features over the beta version:

Improved style manager: now you can create and save your custom skins, preview all the skins, customize all the details, hide the second hand.
Quick calendar: a small calendar window, useful when you are planning a trip, or a visit to the doctor! The calendar window can be resized to display multiple months.
Even more skins because they are never enough 🙂
Improved stability: no more need for the library files setup, everything just works at the first install!
Of course, all the cool features that were in the beta versions also made it to the new stable: